About MAT
MAT is active in the development, manufacture and distribution of IT applications and terminals with a leading position in Greece and other international markets. These products are suitable for managing a company's cash transactions together with its full business activities, mainly for those operating in the retail sector.
In particular, MAT specializes in the development and production of applications and systems that meet all the security standards set by the Tax Authorities of the countries in which the company operates and aim at ensuring Public Revenue in all types of commercial transactions
MAT has identified key elements and has spent considerable resources in developing innovative products that are targeting specific needs in different countries.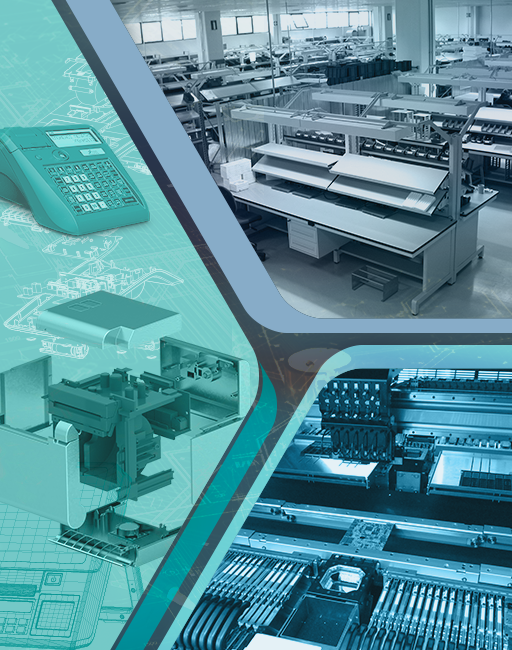 Control of all business aspects
The Company is vertically integrated and controls all manufacturing aspects, including product design and development. This enables MAT to ensure superior quality, unparalleled flexibility and high speed in delivering new products to our customers.
In pursuit of this activity, MAT has created and currently has:
Product Quality
Full Quality Control: burn-in test, visual control, functionality control, EMC testing, EMI testing, environmental testing ,etc
Worldwide supplier base& global reach
Extensive approved vendors list
The real measured failure rates among the LOWEST in the industry
The low price has always competition from a lower one… the high quality rarely..
Experience & Technology
Experienced R&D team
Products complied with the individual country's specification of the fiscal legislation
Wide variety of solutions (including software and hardware, server networking capabilities and Cloud Portal connectivity)
Emphasis in new technologies and Cloud-side applications
Improved performance solutions
MAT enables its customers to interpret the needs of their specific market and, together with our R&D team, to achieve the excellent products adaptation.
Tailored made & OEM Products
Develop a new product completely from scratch
Design of the aesthetical and mechanical details of a complete new housing of a product
Develop new software and new hardware
Fiscalization and type approval modification of any suitable POS printer in the market li>
Existing modifications for products from DIEBOLD NIXFORD, TOSHIBA, EPSON, NCR, CITIZEN, etc..
Any request for such products is welcome